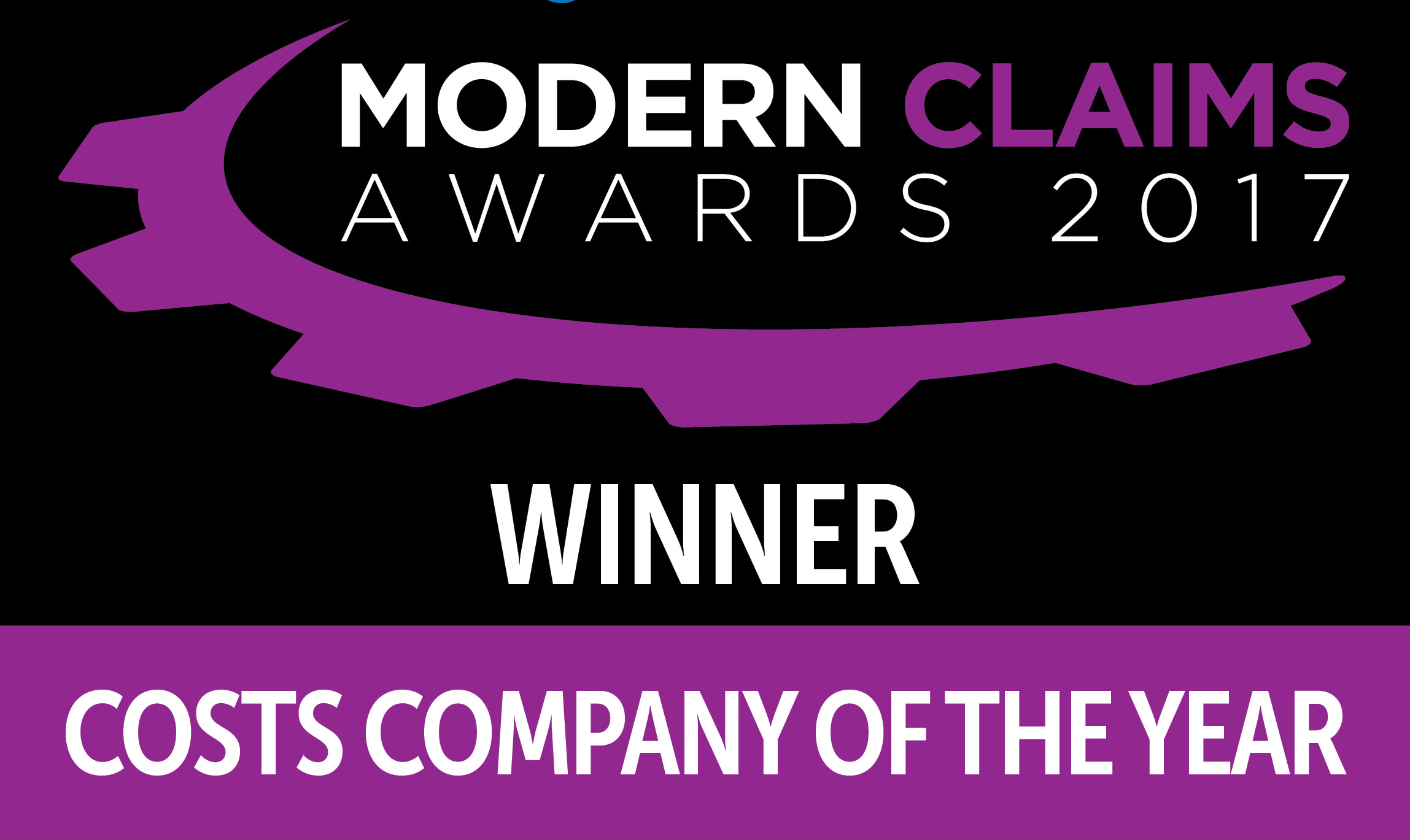 MRN Solicitors – The Costs Experts is delighted to announce that we have won the Costs Company of the Year for 2017.
Modern Claims Awards honour the work of law firms on the basis of the way they are adapting to change by using innovation and adapting their services to facilitate their client's ever-changing requirements. It recognises a law firm's pre-eminence in key areas. They also reflect notable achievements over the past 12 months including outstanding work, impressive strategic growth and excellence in client service.
Commenting on the announcement, Managing Director Elliot Mocton said: "In 2016, we were proud to have been recognised and once again in 2017, it's reflective on the hard work and dedication of my colleagues. This award has inspired us to continue to challenge ourselves to achieve even higher standards across the firm to meet the evolving needs of our clients both nationally and internationally, reinforcing our position as a leading costs law firm.
"Despite the challenges in the litigation sector, we have grown our Commercial and Injury teams and expanded the range of services we deliver, and we have continued to strengthen our capabilities by investing in our staff and innovation in order to deliver excellent services to our clients."
He added: "We are delighted to have gained this recognition for this prestigious award. It is further testament to our on-going commitment to excellence."
In 2015 MRN was Highly Commended by the Law Society for its innovative costs budgeting solution powered by its Prophet Costs programme.