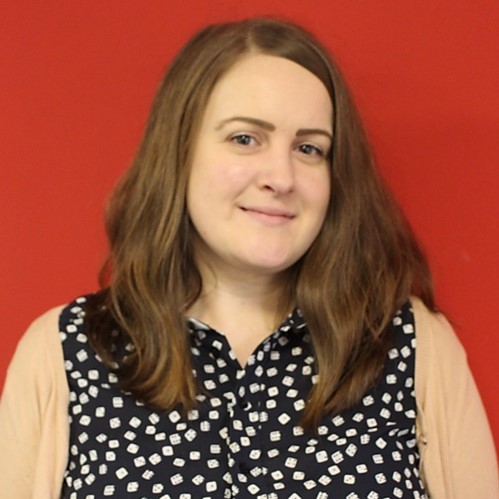 Helen Coates
SOLICITOR/SENIOR COSTS DRAFTSMAN
Commercial Litigation
Personal Injury
Clinical Negligence
Court of Protection
With almost 10 years of costs experience, Helen prides herself on having the drive to go above and beyond her clients' expectations in her role as a Senior Costs Draftsman/Solicitor. On multiple occasions Helen has been on international secondment at client firms, most notably in the Bahamas, where she has prepared Bills of Costs in respect of environmental Judicial Review matters.

Despite her vast experience in Commercial Litigation, Personal Injury and Court of Protection, Helen specialises in preparing Bills of Costs for high value Clinical Negligence matters. She also has great experience with Employment, Land and Tax Tribunal matters and cases involving Inheritance Act proceedings.

After graduating from Nottingham University with a 2:1 LLB (Hons), Helen went on to gain a Distinction in her Legal Practice Course at the College of Law in Chester, and qualified as a Solicitor in May 2016.

Helen's extensive legal background combined with her lively personality assists her to naturally build a long term and trusting rapport with each of her clients, making certain they never feel forgotten. Her methodical approach and first-hand knowledge benefit her clients profusely as she has a thorough understanding of each case, enabling her to produce excellent results and provide strategic advice. Her motivation stems from achieving a win that genuinely reflects the work undertaken by her client.

Helen has a lengthy list of notable cases and accomplishments. Her proudest achievement was the preparation of a Bill of Costs in excess of £1.5 million for a catastrophic Road Traffic Accident case that was described as "extremely difficult" by Lord Justice Eady and the most complex piece of litigation of its time. It included the advice of 23 experts, Junior Counsel and a QC, and dealt with complications surrounding Claimant capacity and frustrated retainers.

Helen was also involved in a complicated Professional Negligence case that began in 2004 and was therefore subject to CFA Regulations 2000. Serious objections were raised in relation to the enforceability of the CFA, but the Detailed Assessment found no breaches of the Regulations and the CFA was held to be enforceable.

Most recently, Helen prepared a Bill for a lengthy and complex £1.1 million Upper Tribunal (Lands Chamber) case regarding a Compulsory Purchase Order and the resulting claim for compensation. This case involved many complexities and challenges, which involved Helen providing quality strategic advice to her client.

Outside of the office, you'll find Helen being used as a climbing frame by her beloved dog, Doyle. She also enjoys cooking, a nice glass of wine or two and has recently started running, to compensate for the other two. Her proudest accomplishment outside of MRN was when she appeared on the Fourth Plinth in Trafalgar Square as part of Antony Gormley's One & Other art project and raised over £2000 for Prostate Cancer UK in the process.