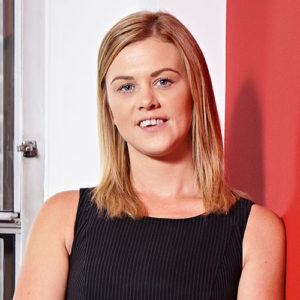 Terri Shepherd-Taylor
SENIOR COSTS DRAFTSMAN
Commercial Litigation
Personal Injury
Clinical Negligence
Practicing as a Senior Costs Draftsman, Terri specialises in high-value, multi-track Clinical Negligence and Commercial Litigation cases. The diversity of the work drives her passion, motivated by the challenges that follow such extreme cases and rising legal developments.

Having graduated with a Law degree from Huddersfield University in 2004, Terri worked as a paralegal in various large law firms specialising in Clinical Negligence, Family Law and matrimonial matters. In 2008, she joined the MRN team, working with each case from when they arrive to the moment they are finalised. This includes drafting and preparing formal Bills of Costs, negotiating, providing arguments in Points of Dispute and Replies, and advising clients on the direction and recoverability of costs.

Her vast legal knowledge combined with eight years of costs experience greatly benefits her clients as she is able to consider all aspects of a case and provide accurate advice beyond their expectation. The strong relationships she shares with her clients are reflected by her approachable nature and organised manner, making sure all parties are promptly kept in the know.

With her vast experience, Terri has much to be proud of. She most recently found herself fighting against proportionality in a clinical negligence case, resulting in a very proud achievement. The Bill of Costs totalled £66,925.06 despite damages being claimed for £4,800.00. The matter was held at Provisional Assessment by Master Rowley in the SCCO where it was found that the costs provisionally assessed were reasonable and proportionate given the factors set out in CPR 44.3(5).

In a complex Commercial matter against a reputable financial institution involving the misselling of loans, Terri prepared three Estimate of Costs totalling in excess of £178, 000.00 for three separate, yet intertwined, applications in relation to the amending of proceedings and specific disclosure made by the Parties involved.

Another great accomplishment by Terri was in regards to a very complex and high value Road Traffic Accident matter. The Claimant was a minor at the outset of the claim and had been in three separate accidents, with each case having its own CFA and proceedings until they were all eventually consolidated. Terri took this case to Provisional Assessment and costs were assessed higher than her own Part 36 Offer. As a result, a 10% uplift on the assessed costs was awarded as well as indemnity costs of £5,000.00 for costs of assessment rather than the fixed sum of £1,500.00.

With two young daughters, Terri has little time to relax, with weekends being filled with their activities. However, on the rare occasion you may find her indulging in a good book!