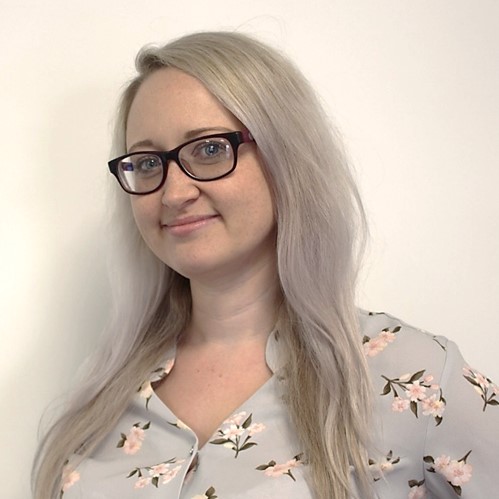 Kathryn Regan
COSTS LAWYER & ADVOCATE
Commercial Litigation
Personal Injury
Clinical Negligence
Court of Protection
Kathryn graduated from Liverpool John Moore's University with an LLB in 2008. She then completed the Bar Vocational Course before starting her career in costs in June 2009. She later undertook the ACL qualification during her first role at a well-known costs firm, qualifying as a Costs Lawyer in December 2014. She became an authority on costs budgeting, before being promoted to Drafting Manager in 2015. We welcomed Kathryn to the MRN team in July 2018.

Combined with her sharp intuition, Kathryn's flare for budgeting advocacy ensures that her clients are in the strongest position possible when negotiating costs at the beginning of their case. She enjoys reading up about interesting costs cases, and takes pride in being a go-to source of expertise for her clients. Kathryn also makes it her responsibility to keep in close contact with her clients throughout their cases to ensure that everything is running smoothly for them.

Her depth of knowledge also makes Kathryn a formidable advocate. She is quick at thinking on her feet, and also ensures success through a high level of preparation before every CMC and assessment.

Kathryn is no stranger to handling high profile cases. Dealing with the costs from bill to assessment, Kathryn worked on a Catastrophic Personal Injury case in which the Claimant had been in an accident as a passenger on a motorcycle (involving three defendants in a liability trial!) which settled for just under £6 million. The costs claim settled after a preliminary points hearing in excess of £1.4 million thanks to Kathryn's efforts. More recently, she overtook conduct of the costs action relating to a multi-million pound commercial litigation involving high profile individuals and serious allegations of dishonesty, dealing with drafting the replies to points of dispute and preparing the matter for the detailed assessment. Settlement was eventually achieved in the sum of £10.3 million shortly before the assessment.

Kathryn's work is split between both receiving and paying party work, recently achieving a 45% reduction to a large commercial bill of costs, which she dealt with throughout including attending the detailed assessment. She also assists clients in respect of their solicitor-own client disputes, including advising on potential issues as well as attending directions hearings and assessments.

Outside of work, Kathryn enjoys photography, going to gigs and walking her Siberian Husky.