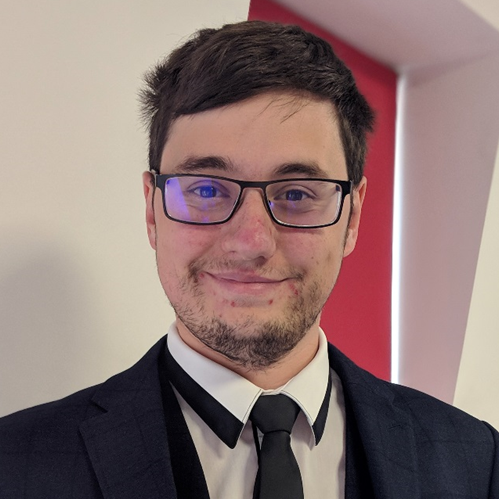 Jack Andrew
COSTS SOLICITOR
Commercial Litigation
Personal Injury
Clinical Negligence
Court of Protection
We welcomed Jack to MRN in October 2018. Graduating from Salford University in 2012 with an LLB, Jack has made an impressive start to his career, specialising in Clinical Negligence and Personal Injury Costs.

Jack started his career working at a top 200, specialist Personal Injury firm. Following on from earlier work experience he completed at MRN, Jack worked as an in-house costs executive before becoming a Trainee and then a Solicitor. It was during this time, Jack established a proficiency for billing and negotiations. He has transitioned confidently into using the electronic Bill of Costs, and was in charge of training his colleagues on the e-Bill while working at his previous firm.

Jack considers his greatest costs accomplishment an appeal case he worked on while qualifying as a solicitor. Jack handled the case from cradle to grave, issuing Part 8 proceedings, preparing the Bill of costs, Replies to points of dispute, Oral Review and the eventual Appeal hearing. The case concerned a technical fixed costs point in a personal injury case, where the defendant argued that Stage 3/Part 8 proceedings should have been issued as opposed to Part 7, and Jack was successfully able to refute it by noting comments made earlier in the stage 2 settlement pack, that undermined the Defendant's earlier admission of liability. Jack is confident in handling large cases, having dealt with a number of bills which were worth an excess of millions. The largest bill he drafted was for a large commercial case which spanned from arbitration to the High Court, Court of Appeal and finally the Supreme Court, totalling in excess of 2 million.

With his tactical mindset and winning mentality, Jack is a quick and efficient draftsman. He prides himself in working quickly, and consistently producing a high standard of work. His attention to detail and dependable efficiency ensure that his clients are confident that their costs are in expert hands.

Outside of work, Jack enjoys squash, table tennis and badminton. He's a seasoned traveller, his last excursion being to China, and he is delighted to have bought his first house!