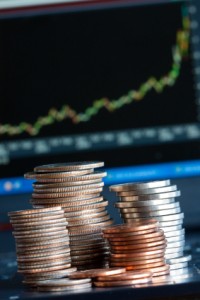 The guideline hourly rates (GHR) should be increased by nearly a fifth if access to justice is going to be protected, the Association of Personal Injury Lawyers (APIL) has claimed.
Meanwhile, City solicitors have accused the Civil Justice Council (CJC) costs committee investigating the GHR of pursuing a "flawed" approach that, if implemented, could reduce the international attractiveness of litigation in England and Wales.
In its response to the committee's call for evidence, APIL noted that the GHR have remained substantially unchanged since 1 January 2009, since which time the retail prices index has increased by 19.8% and the consumer prices index by 16.7%.
"In our view the GHR no longer represent a reasonable hourly rate for the work of fee-earners and should be increased in line with the average of these two indices to reflect the true cost of goods and services in 2013: 18.25%."
If the GHR do not take account of "real-world inflation", APIL said, "keeping them at the same level of even reducing them would ultimately have access to justice implications as it will become increasingly difficult for consumers to find independent solicitors to take on their cases.
"In addition, the practices which continue to survive may well be concentrated within large metropolitan areas, leaving large advice deserts in rural areas and for those unable to travel."
In its response, the litigation committee of the City of London Law Society (CLLS) said that the CJC was not following the approach taken by the courts of starting with the market rate when asked to determine a reasonable price or rate in other circumstances.
"The CJC's survey asks questions about the direct costs incurred by a solicitor's practice," the CLLS said. "Having decided what it considers to be a proper figure for those direct costs, the CJC will then presumably decide how many hours solicitors should work and how much solicitors should earn, and use those figures to calculate the CJC's hourly rates.
"The CJC's approach will not lead to its guideline rates reflecting market reality but rather to the CJC determining what, in its view, successful litigants should recover by way of costs."
It argued that the CJC was "ill-equipped to make an economic and social decision as to what profit solicitors' firms should make, nor is it appropriate for it to do so given the highly competitive nature of the market".
Instead the CJC should conduct research to establish the current market rates for solicitors' services, the CLLS said, and not investigate the "far more complex question of the underlying cost structure of solicitors' firms as a step towards the CJC fixing its own subjective recovery rates".
The CLLS predicted that CJC's current approach is likely to depress costs recoveries and discourage international litigants from choosing England and Wales as their forum.
Meanwhile, the response from leading defendant insurance law firm Kennedys said the starting point for the review should be to carry out a "comprehensive profit costs benefit analysis of individual practice areas". It said the continuation of the annual increase in GHR "cannot be sustained and has led to a disproportionate level of costs".
Calls for an increase does not reflect how the recession has forced firms to cut their costs, it said.
Kennedys said that in relation to personal injury, the emphasis should be on the actual expenses of running a claim rather than the location of the law firm, so as to avoid 'routine' claims attracting "high and disproportionate hourly rates". There would then be a second bracket of GHR for more complex claims, such as high-level commercial work and complex clinical negligence matters.
Further, the GHR should be redesigned so that they apply to all assessment proceedings, and that any party seeking to depart from them should be required to justify such a move by way of evidence ahead of the assessment, and then successfully exceed the GHR by at least 20%.
The contents of this article are intended for general information purposes only and shall not be deemed to be, or constitute legal advice. We cannot accept responsibility for any loss as a result of acts or omissions taken in respect of this article.