Did you know?
At MRN we like to make sure our Costs Experts are up to date with the constantly changing arena that is costs litigation. In order to ensure that we are always offering our clients the best possible service it is essential that our fee earners are kept up to date.
To that end, today, our Rebecca Mogford took some time out of her busy schedule to deliver an enlightening internal training session, complete with pizza and doughnuts!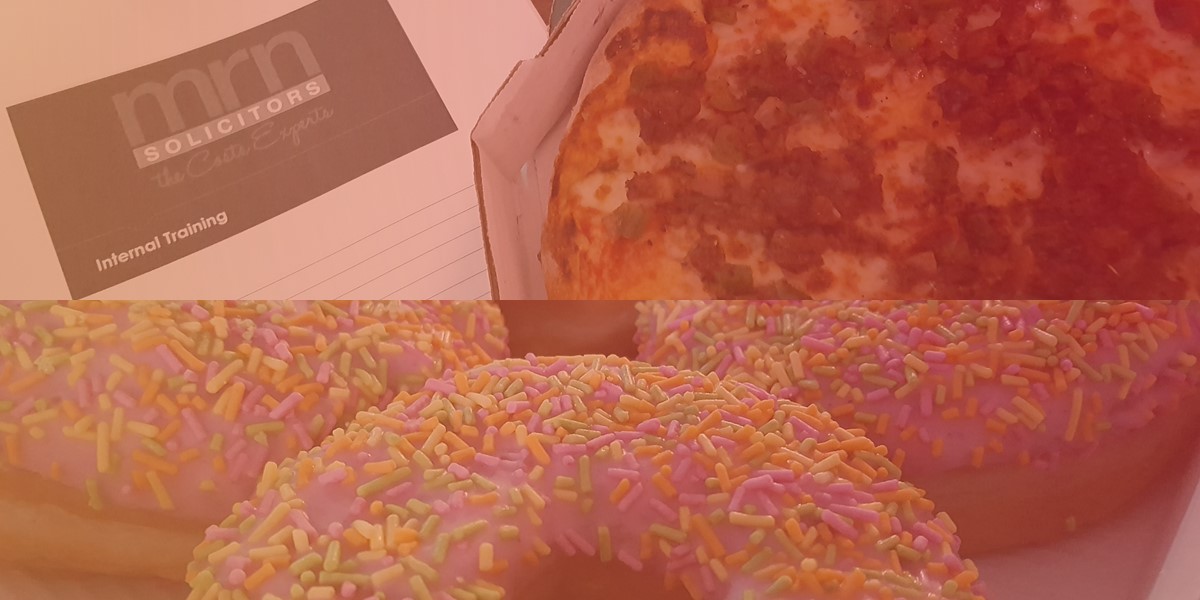 Interested in booking MRN Solicitors to deliver training or seminars at your workplace? Look at our services page for more information!